---
Lumbarda village
---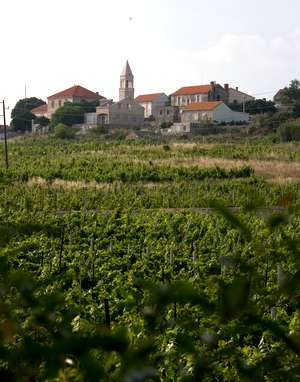 Every island has its own beauty in a special way but island of Korcula in the south Dalmatia is the most beautiful one in the Adriatic Sea. Its largest place is town of Korcula also known as "small Dubrovnik", the place of birth of famous traveler Marco Polo.
Do not hesitate to visit Lumbarda a small village located at the south-eastern end of the island, only six km away from the town Korcula center, surrounded by several vineyards and beautiful sandy beaches. It is the origin of well known Grk wine.
Lumbarda with its beautiful bay and surrounding islands is a hotspot for tourists and gourmets not just because of its clear water and wonderful coastal landscape but also because of fresh fish, good wine and self made olive oil.
If you are interested to spend your holidays at one of the beautiful locations along the Adriatic Sea, having a relaxed and exciting time, come to Lumbarda. Family Lozica with its apartments is waiting for you.